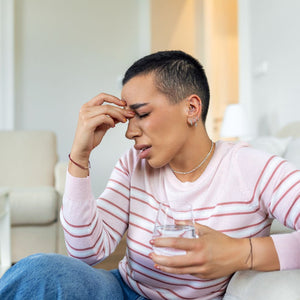 Conquering Sinus Infections:
Symptoms, Remedies,
and Prevention
By Dr. Peter Klapper Ph.D.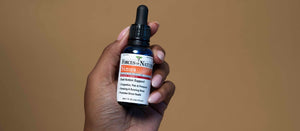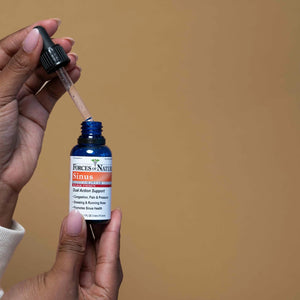 Fast-acting, maximum strength formula
Naturally alleviate sinus infections
and sinusitis symptoms this
non-drowsy remedy.
Forget the chemicals - We believe health shouldn't come with risk.
At Forces of Nature, we strive to provide safe, organic remedies for families in search of a healthier solution to their health needs. We created the world's first line of over-the-counter medicine that is USDA Certified Organic, Non-GMO Project Verified, Leaping Bunny Certified and FDA Registered because we believe you deserve better when it comes to your family's health and safety.
CLEAN MEDICINE
USDA Certified Organic guarantees a gold standard in quality and purity of every product.
ALWAYS PURE INGREDIENTS
Non-GMO Project Verified ensures our medicines don't and will never contain genetically modified (GMO) ingredients ever!
WE CARE ABOUT ANIMALS
Leaping Bunny Certified because we never test on animals or use animal byproducts in any of our products.
Healing the World since 1999
We created the world's first line of FDA Registered and USDA Certified Organic natural medicines. Pioneering the way for natural medicine, in 1999 Dr. Peter Klapper, Ph.D. had a vision to heal the world naturally. His dedication and intense research along with a group of homeopathic doctors, created a new standard in natural, organic medicine. Our award-winning product line is the result of rigorous hard work.
Always Clean, Always Natural | Our Most Popular Skin Care Products
View all
The Purer the Ingredient, The Greater Its Potency
We care about the impact of our treatments on your health as well as the environment. So much so we source only the purest organic medicinal plants grown by small, elite farmers across the planet. We often purchase the entire lot, thus having ingredients not available anywhere else. This allows us to provide the best quality all-natural plant-based medicines available on earth.